Rainbow at Midnight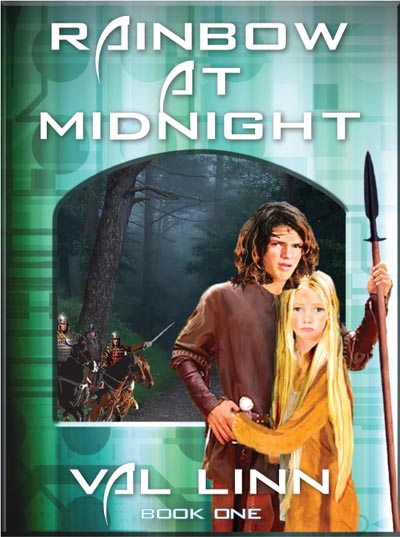 What would your favorite community from small-town-America be like in 500 years?
On the threshold of nuclear war, thugs hired by his former employer violently abduct and cryogenically preserve scientist Andy Hirsch, dooming him to life in a post-apocalyptic future with no possibility of return. One minute blinking with drowsiness, desperate to get loose and get his family to safety, the next waking up five hundred years later.
Andy is alone and gasping with pain in the dripping January forest near what he once knew as Scappoose, stripped of his wife and four children, who had been his haven and his reason for living.
Two hard-luck kids revived him: twelve-year-old Lila, a smart and sassy girl who pays for it with beatings, and Jock, her fourteen-year-old, woods-wise brother. After finding Andy up the canyon and injured by the preservation process, the kids helped him to their village. This new era echoes its dark past with a vicious present, and fear rules short lives. Andy finds that Jock and Lila need him as much as he needed them.
Together, with cunning, tenacity and often the use of scientific "magic," the three forge a path throught Andy's midnight-of-the-soul in a story that will grab your heart, mind and curiosity, and pull you into their evolving world.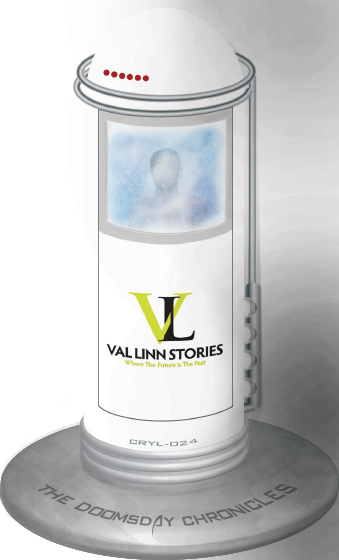 Rainbow at Midnight is now available on Amazon US, Amazon Canada, Barnes and Noble, Smashwords, and at Powell's Books.
ISBN: 9781467539852
Publication date: October 1, 2012
Publisher: Linn Publications
Author Val Linn, illustrator Peggy Lowe